PHILATELY IN TURKEY
(See also: Atatürk on Stamps and Country Series)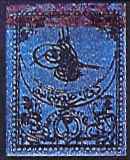 Postage stamps are one of the most important ways of broadcasting a country's image. Carried by letters from their country of issue to the four corners of the world, they inform the recipient at a glance about a country's unit of currency, its festivals, flora and fauna, national costume, historic buildings, and indeed anything else that it cares to illustrate. The flag on a stamp from the Philippines or birds on stamps from the Sultanate of Brunei tell us about countries we night otherwise know nothing about.
When Sir Rowland Hill issued the first postage stamp in England in 1840 it marked the end of a system going back to the middle ages whereby the recipient had to pay for postage according to weight and dis 666recipient had to pay for postage according to weight and distance carried.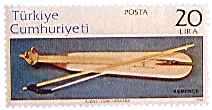 Postage stamps quickly spread throughout the world, and over the intervening hundred and fifty years millions of stamps have been issued. The fascination of these tiny informative pieces of paper soon attracted collectors, and the science of philately was born. As countries competed with one another to produce attractive and interesting stamps, more and more people of all ages began to collect them. Soon philately societies were being formed and next came an international federation enabling philatelists from different countries to share their collections and knowledge at international exhibitions.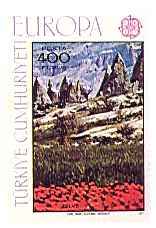 The first philately club was founded in İstanbul in 1948 and today there are scores of clubs in Ankara, İzmir, Edirne and many other cities. Particularly in recent years Turkish philatelists have been doing extremely well in international exhibitions. The first Turkish postage stamp was issued in 1863 under Minister of Posts Agah Efendi, who was a journalist by profession. This rectangular stamp was unperforated and bore the cipher of Sultan Abdülaziz. The first illustrated Turkish stamp depicted Selimiye in Edirne, and dates from 1913. During the War of Independence (1919-1923) the nationalist government formed by Atatürk in Ankara issued its own stamps in addition to those issued in İstanbul by the Ottoman government. On 1 January 1924 the first stamp of the Turkish Republic was issued. It bore the portrait of Mustafa Kemal Atatürk and commemorated the Lausanne Treaty.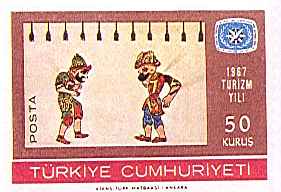 Until thirty years ago Turkish stamps were largely printed in Switzerland, Austria, Britain and other European countries, but since then Turkey has not only printed its own stamps, but also meets orders for stamps from other countries. Altogether Turkey has issued over three thousand stamps since 1863.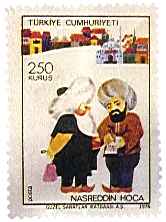 Thematic stamp collection has increased significantly over recent years. Collectors focus on a particular subject such as sport, plants, animals, architecture, archeology, music, theatre, medicine and so on, and the Turkish Post Office has responded to this growing demand around the world by issuing attractive thematic series. The subject matter is deverse, ranging from portraits of artists, writers, scientists and statesmen to native flora and fauna, historical buildings and monuments, sport and important events. Since 1958 Turkey has also issued the European CEPT series issued by the European countries.
In 1963 and 1996 Turkey held major international philately exhibitions, attended by leading philatelists from all over the world. Turkish philatelists regularly sit on juries at stamp exhibitions. There is a Postal Museum in Ankara run by the Turkish PTT with a large collection of stamps on exhibit. The museum organizes programs of events aimed particularly at encouraging young people to collect stamps.
Source:

By Turgay Tuna
SKYLIFE 12/97

See also: